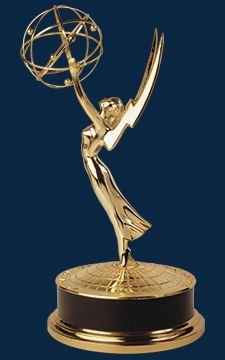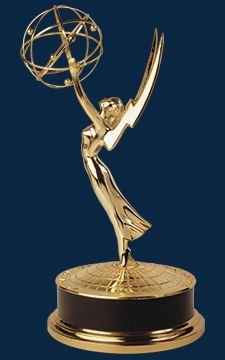 Awards
2000 Emmy Award - Outstanding Music and Lyrics, Nickellenium   
2001 British Independent Film Award Nomination - Best Original Score, Jump Tomorrow   
2009 Emmy Award - Outstanding Music and Lyrics, 81st Annual Academy Awards
Film
Dick Johnson Is Dead (2020) Dir:Kirsten Johnson (song "May I Have This Dance" co-write with Rachel Eckroth and Ali Nikou) Netflix
Do You Take This Man (2016)
Dir: Joshua Tunick
Breaking Glass Pictures
Gulliver's Travels (2010) 
Dir: Rob Letterman 
Fox 
(Produced the songs "War" and "Kiss") 
Smile Till It Hurts! (2009) 
Dir: Lee Storey 
Storeyvision 
Election Day (2007) 
Dir: Katy Chevigny 
Big Mouth/Arts Engine 
Left Of The Dial (2005) 
Dir: Kate O'Callaghan/Patrick Farreley 
HBO 
Winter Passing (2005) 
Dir: Adam Rapp 
The Yari Group 
Pizza (2005) 
Dir: Mark Christopher 
inDIGent 
A Decade Under The Influence (2003) 
Dir: Richard LaGravenese 
IFC 
Four Simple Rules (2002) 
Dir: Geoffrey O'Connor 
COA 
The Chateau (2001) 
(trailer only) 
Dir: Jesse Peretz 
IFC 
Jump Tomorrow (2001) 
Dir: Joel Hopkins 
Film Four 
Brother Born Again (2001) 
Dir: Julia Pimsleur 
Big Mouth Productions 
Book Of Danny (2001) 
Dir: Adam Yaffe 
Fingerprint Films 
Breaker (2000) 
Dir: Lisa Robinson 
Vertical Pictures 
The Big Day (2000) 
Dir: Chris Neill 
Esteban Ltd. 
You Don't Know Me (2000) 
Dir: Rob Featherstone 
Centre St. Productions
Television 
The Great North (co-composer with Scott Seiver. Score/songs/episodic) FOX premiers 2021
Man With A Plan (theme/score/episodic) CBS 2016-2020  
Red Nose Day (underscore: two shorts)  NBC 2015 
Man Up! (score/theme/episodic), ABC 
2011 Kids Choice Awards
(producer: opening number), Nickelodeon 
Cougar Town (misc. Valley Lodge), ABC 
Jonas LA Season 2 (score/episodic), Disney 
In The Motherhood (theme/episodic), ABC 
81st Annual Academy Awards (opening Oscar medley) 
2008 Video Game Awards (show open rock opera), Spike 
2006 MTV Video Music Awards
(show open and Tenacious D "Friendship" song) 
This American Life Showtime 
Louis Theroux In America BBC 
You Rock (Theme/Episodic), VH1 
Crash Test (Theme, Underscore/Episodic), Spike 
Nickellennium (Special), Nickelodeon 
Led By Love (Theme/Episodic), Spike
Radio
This American Life (misc.) 2003-Present, NPR
Web 
The Reck  
Gimlet Media (various)  
Bike Nation (podcast)  
Nerd Court
Discography
As Producer:
Tenacious D, Rize Of The Fenix, Columbia
As Artist:
Walt Mink:
El Producto, Atlantic/WEA
Miss Happiness, Caroline
Bareback Ride, Caroline
Goodnite, Deep Elm
Colossus, Deep Elm
Valley Lodge, D-Text Records
Valley Lodge, Semester At Sea, Explosive Industries

David Holmes, The Free Association, 13 Amp
Selected Producer Credits:
Brad Byrd, Highest Mountain
Brad Byrd, Phases
lucy peru, diner the record
Commercials
Sally Beauty  
Born This Way Foundation
Sonic Restaurant (Valley Lodge) 
Forex 
Pops 
Yamaha Waverunner 
Comcast 
California Energy Council 
Ziploc 
Blue Cross/Blue Shield 
TDK "Tape Rock Sticks To" 
Choice TV "Rejoice"